Taiko FUNdmentals Weekend Intensive 2020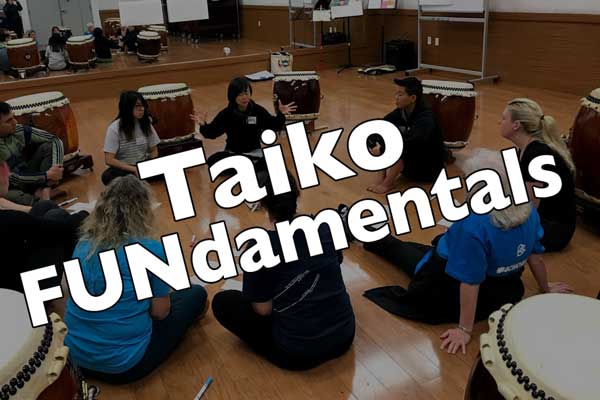 Through a series of FUN songs and games with taiko drumming, Taiko Fundamentals focuses on developing the participants' musicality level, creativity and sense of originality, while navigating through the realms of the art of taiko. This professional development workshop will explore teaching the art of taiko through the Orff Schulwerk approach focusing on:
– Establishing an inclusive environment for learning
– Exploring new approaches to keep students engaged
– Utilizing games, songs, and movement to teach taiko concepts
– Nurturing a fun and musical classroom
– Inspiring team work and collaboration
– Enhancing group cohesiveness
– Developing rhythmic sensitivity and stage presence
Brief Workshop format: Let's go back to school! In this highly interactive workshop, we will ALL be students! Through singing, playing games, dancing, and of course, playing taiko we will experience how the Orff schulwerk approach leads students to discover their innate musicality. Each set of activities will be followed by a short discussion and Q&A about the teaching techniques, and we will close the program with a creative session to conclude our learning experience from the professional development intensive, along with a longer discussion to reflect on how our experiences in the workshop can translate to our own classrooms. A guided sharing session led by each participant will also take place during the workshop.