Webinar Series "TaikoIN' Together": IN'CLUSIVE (2 of 4)
October 17, 2020 @ 4:00 pm

-

5:30 pm

PDT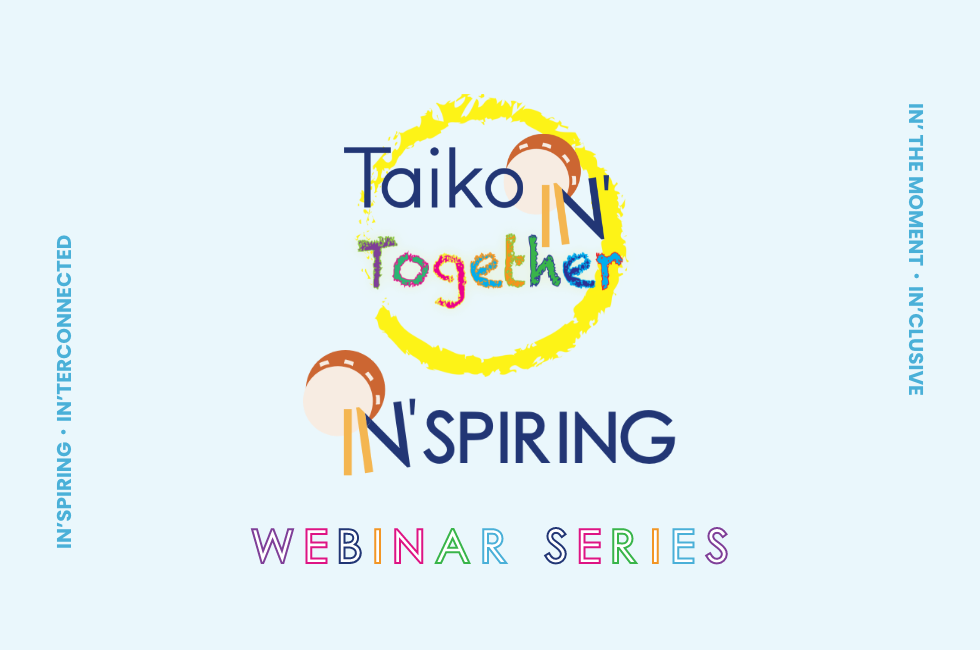 Let's experience TaikoIN' Together! Join us in our 4-part series with special guest Yeeman "ManMan" Mui of Taiko Together for a deep dive into our TaikoIN'tentions.
This series will highlight each IN'tention and include a combination of presentations, panel discussions, and experiential mind-body practices.
Each webinar will stand alone and the link to the recording will be sent to everyone who registers, but for the full experience we recommend joining us live for the whole series.
Host:
Sydney Shiroyama (TaikoIN'): An Occupational Therapist in the San Francisco Bay Area. Sydney is exploring the therapeutic benefits of taiko drumming and consults with local and international taiko groups.
Eri Uchida (TaikoIN'): A former KODO performing member in Japan. Eri hopes to expand the possibilities of taiko and its community by sharing the skills & philosophies from her taiko career.
Yeeman "ManMan" Mui: A creative taiko artist, global educator and founder of Taiko Together, ManMan's artistic work strives to bring
people together while forging new grounds for expression and empowerment through innovative co-creation.
Cost:
Pay what you can (recommended $10-30) & donations gratefully accepted.
Payment information will be included in follow-up email sent prior to the event.