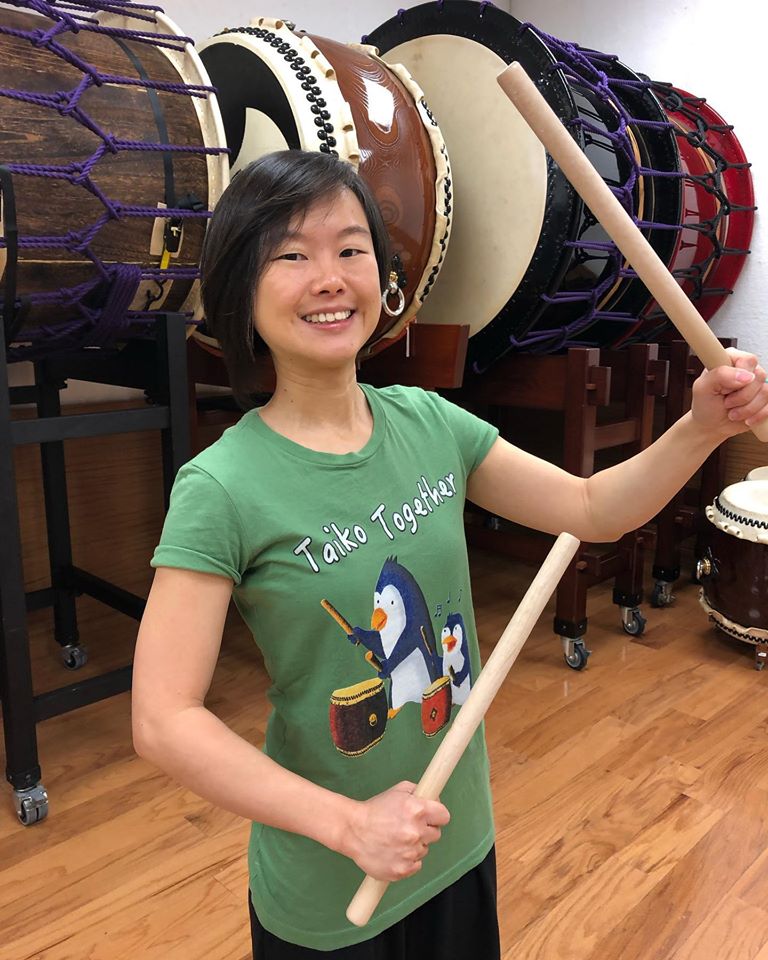 Yeeman "ManMan" Mui 
Our program started off as a space where families can be musical and creative together. Now ManMan also travels to groups around the globe to share repertoires and philosophy derived from our program. Here is a message from ManMan,
"As an Orff Schulwerk practitioner, I strive to create an inclusive environment for artistic co-creation and a holistic environment for personal growth. I'm grateful that Taiko Together has become a platform for celebrating creative approaches to study the art of taiko! I am always on the look out for creative ways to deliver musical and taiko skills. Initiating and installing ideas contributing to an inclusive space for learning and growing."
Lee Stone 
Lee first joined the team in Fall 2014. Lee continues to work closely with ManMan and contribute to the program from long distance. Here is a message from Lee:
"Taiko Together to me is an opportunity for families to come together and enjoy the exploration of music. It is a creative outlet for young minds to discover and express themselves. It allows me to use my theatre degree to its best advantage. Working with children and their families has been the greatest inspiration of my life. Taiko Together continues to inspire its students and its staff, children and adults alike. I am very proud to be a part of this community."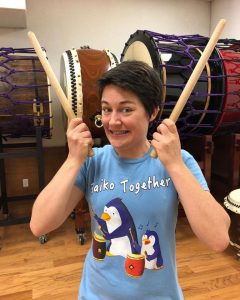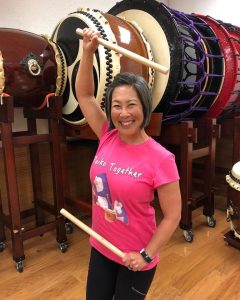 Wendy Ito
Wendy started helping out in Fall 2017, she led the hula dance for Taiko Together families as part of our recital performance. We love having Wendy! She has valuable input as a parent and an experienced performer. Here is a little message from Wendy:
"Taiko Together is close to my heart! It's very similar to a parent/child music class my son and I did when he was very young. I wish Taiko Together existed back then! As a toddler, he was very fearful in new situations, but music always moved him. Our involvement together in those early years helped him blossom and grow into the confident, creative young adult he is today! Taiko Together is such a program, and I truly believe in it!
My many years of competitive hula, cheerleading, sports and now taiko have instilled in me a great love of dynamic movement and form. I'm excited to draw upon my background and training and apply it to the teaching we do in Taiko Together! I hope through my own experiences, I can help our kids and parents find joy in movement and grow through Taiko Together!"
Tomomi Hongo
Tomomi joined the team in Spring 2018. She and ManMan bond over their shared values in pedagogy and their love of creating an inclusive space for growth as taiko partitioners.
"Taiko Together to me means having the opportunity to use music and taiko to connect with children and their families. I love giving very young children the chance to play a beautiful instrument at such a young age and introducing them to musical concepts in a playful and intentional manner. As an educator, I am passionate about witnessing how capable young children are, and the skills they can attain through songs, dance, and of course, taiko. Early childhood is the prime opportunity to build autonomy and to mold and nurture young children into being capable, confident, and creative individuals. Our job as taiko teachers is for every child and parent to feel successful and to have fun playing taiko!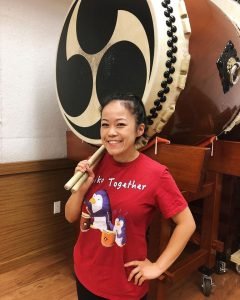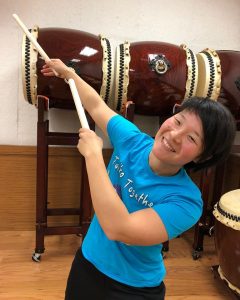 Akari Sunaga 
Akari showed interest in our program and took part in ManMan's Taiko FUNdamentals workshop for teachers in 2016. Intrigued by her dedication in education, ManMan invited Akari to join the team in Spring 2018! 
"Taiko Together to me means to be able to share the joy of playing with the youngest and brightest minds. Taiko is a powerful instrument and it is awesome to see children appreciating playing music and also having fun in class! As an elementary school teacher, I am passionate about helping students find their potential. Taiko is a wonderful and engaging way to do so. I love that this program brings the family together to grow together and enjoy the music making. I am grateful to have the opportunity to be a part of this team!"
Jana Yokoyama
Jana and ManMan met at the Women and Taiko gathering in San Diego 2017. Bonding over the joy of early-childhood education, ManMan invited Jana to join the team in November 2019. 
Taiko Together to me means bringing families closer, sparking creativity, and strengthening bonds of community. As an early childhood educator, I am continually fascinated by the connections young children make with music. It is a joy to facilitate a space where children, and adults, feel safe to be silly, explore, and engage.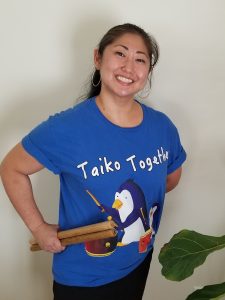 Other Contributors
Chizuko Endo, Scott Mita, Eri Ishizuka, Yuri Kanamaru, Mika Yamazaki,
Audrey Bergeron-Morin, Danielle Mihata, Kellie Matsudaira