(Cancelled) Super Bloom – Private Taiko Drumming Sessions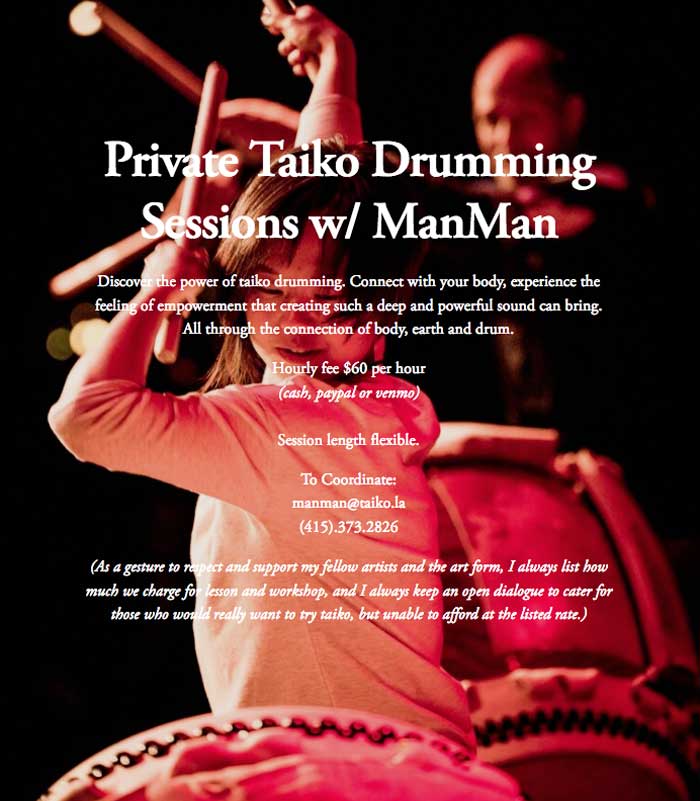 Discover the power of taiko drumming. Connect with your body, experience the feeling of empowerment that creating such a deep and powerful sound can bring. All through the connection of body, earth and drum.
Hourly fee $60 per hour (cash, paypal or venmo)
Session length flexible.
To Coordinate: [email protected]
(415).373.2826
(As a gesture to respect and support my fellow artists and the art form, I always list how much we charge for lesson and workshop, and I always keep an open dialogue to cater for those who would really want to try taiko, but unable to afford at the listed rate.)