(Online!) TaikoSphere – Three days about diverse aspects of Taiko-music
May 1, 2020

-

May 3, 2020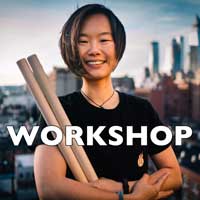 A gathering about music, inspiration and friendship organised by Silke Hanzen (TaikoSession) and hosted by Benni Haas (Sandaiko)
Three days to fully immerse into diverse aspects of taiko-music!
For more details register via https://forms.gle/ZKfJh3pD9uNp4a95A
Do you like to
– be challenged by workshops focussed on musically and creative aspects of taiko-music?
– be inspired by short flashlight-workshops, where participants can share there taiko-knowledge?
– celebrate the joy of Taiko during a hachijo-party, jam-session and joint-performance?
– chat, eat, drink and relax with taiko-friends?
Save the date May 1st – 3rd 2020 and be ready to travel to Korschenbroich (close to Düsseldorf)!